Nisa Felps, Breast Cancer Patient
Nisa Felps, a mother of four and a consultant in Baltimore, underwent chemotherapy for breast cancer before coming to the Maryland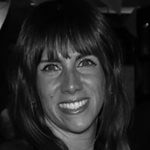 Proton Treatment Center (MPTC).
The chemotherapy caused some of the things she used to enjoy, such as yoga, to become difficult. At MPTC, Nisa was not only able to get the proton therapy she needed for cancer treatment, but was also able to regain her strength through the integrative wellness program.
She had an integrative health consultation that was "a game changer," Said Nisa. Following the consultation, she took part in private yoga sessions.
"My body felt alive…I felt like I could move!" Nisa says. "Each session was better than the last."
"Yoga therapy was a great complement to Nisa's proton treatment," says Kelli Bethel, PT, certified yoga therapist and director of yoga programming for the University of Maryland School of Medicine's Center for Integrative Medicine. "Her yoga therapy was based on an individualized assessment and her goals. We tailored each session based on her day to day needs. She will be able to use the self-care tools learned in her sessions to support herself not only during treatment but also into survivorship."
Nisa also participated in meditation and nutrition classes, which "helped me tremendously," says Nisa.
Nisa was treated by Elizabeth M. Nichols, MD, Assistant Professor of Radiation Oncology at the University of Maryland School of Medicine.
"Proton therapy was an excellent choice for Nisa because it has the potential to lead to fewer long-term side effects, particularly to the heart," Dr. Nichols says.
Nisa continued to work and stay active with her children during treatment, so easily getting in and out of the center was important.
"The free valet parking is a blessing. The drivers know me and they are so sweet," Nisa adds.
One of her children went to a travel camp and the nurses and radiation therapists often asked about his travels.
"The level of care here is invaluable," Nisa smiles.
After finishing treatment, Nisa planned a family trip to the beach before school starts.