Frank Carlman, Prostate Patient
Frank Carlman is an active 76-year-old who keeps a close eye on his health. During a routine screening, Frank's urologist discovered that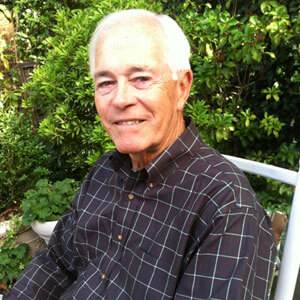 his prostate-specific antigen (PSA) level had risen. An elevated PSA level can indicate the presence of prostate cancer, and in this case, it did. The urologist told Frank that he could perform surgery to remove the cancer, assured him he would do a good job, and that everything would be fine.
After his diagnosis, Frank's first call was to a cousin with whom he shares a lot of genetic similarities — their mothers are sisters, and their fathers are brothers. Frank wanted to let him know he might want to get checked out, and also to find out if he knew anything about prostate cancer. His cousin mentioned a friend in Florida who had recently undergone proton therapy for prostate cancer.
"At my age," Frank explains, "when you start to tell people you've got prostate cancer, everyone seems to know someone who has had it. Well, this guy jumped through the phone to tell me how wonderful proton therapy was."
Researching proton therapy programs
Frank was intrigued, so he began to research proton therapy programs near his home in Washington, D.C. Frank was referred to Young Kwok, M.D., a radiation oncologist at the University of Maryland School of Medicine.
He didn't have to wait long — Frank was the 10th person to be treated at MPTC. Frank lives close enough to the center to drive to his treatments. He felt it was exciting to be a part of MPTC's new program.
Combining treatment with an active lifestyle
Frank was thrilled with the proton therapy: "I thought it was just fabulous, I was more than happy with the technology. Several times a week, I went to play basketball after my treatment." Frank reported mild side effects and remained in overall good health for the duration of his eight-week therapy. His active lifestyle was likely to have played a part in his successful recovery.
While Frank initially sought out MPTC for the technology, what he really appreciated about his experience were the people and level of care he received. "I love people," says Frank, "and from the top to bottom, the staff at MPTC really exceeded my expectations. Everyone is very technically qualified and bright, that's a given, but what really made a difference were the people skills they demonstrated. They did such a great job. We're lucky to have a place like this in the area."
At this time, Frank is presumed cancer-free, and is due for his first post-treatment appointment to monitor his PSA level. Somewhere between his basketball and softball schedule, this 76-year-old will have to make time for a checkup. But he's not overly concerned, he's feeling great!