Sophia San Juan receives Administrative Professionals People's Choice Award
April 24th, 2019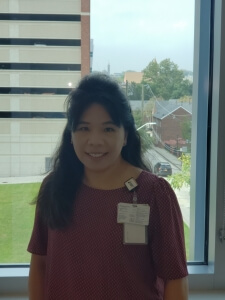 Maryland Proton Treatment Center nursing secretary Sophia San Juan was selected by the University of Maryland Medical Center (UMMC) as the winner of the Administrative Professionals People's Choice Award.
She was voted by her UMMC Downtown Campus colleagues as someone who best embodies the C2X Safety Standards and Quality Pillar.
Congratulations, Sophia!