Mathias Felvang Nielsen, Pediatric Patient
When the Felvang Nielsen family of Denmark found out they would need to travel to the United States for their oldest child, Mathias, to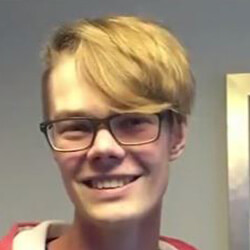 receive proton therapy, there was no doubt that the whole family would come to the U.S. together.
The Maryland Proton Treatment Center (MPTC) concierge team found a suite to accommodate the family of five at Embassy Inn and Suites. For two months in the winter of 2017, the Felvang Nielsens called this home.
Each weekday they came to MPTC for Mathias's proton treatments, and for a few weeks they also went to the University of Maryland Children's Hospital for chemotherapy treatment.
Learn about their experience by watching the video below: